Rain Sensors
Taking water conservation to the next level, Irritrol's proven RainSensor Series makes watering in the rain a mistake of the past. RainSensors are designed to conserve water by preventing irrigation during or after sufficient rainfall. All rain sensors are easy to install and work with virtually any AC-powered automatic irrigation system.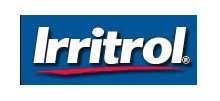 RainSensor Series
Applications
Rain and Freeze Sensors
Residential, Light Commercial, Commercial

Wireless rain sensors conserve water by suspending irrigation during rainfall, and the wireless rain/freeze sensors also reduce the damage to plants and danger to walkways caused by ice buildup by interrupting irrigation when the air temperature drops below a predetermined set point.
Key Features and Benefits
Wireless models
Constant communication between transmitter & receiver
Versatile mounting options
Signal strength indicator
Smart Bypass for easy system override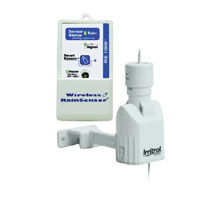 Documents:
RainSensor RS1000 / RFS1000 Users Guide
RainSensor Specifications